Vanilla Buckwheat Granola
I love making my own homemade granola and getting creative with the flavors & textures. Buckwheat is one of my favorite grains- it's a wholegrain (more nutrition), fiber-rich and gluten-free.  Enjoy the smell of vanilla in your kitchen while this granola bakes!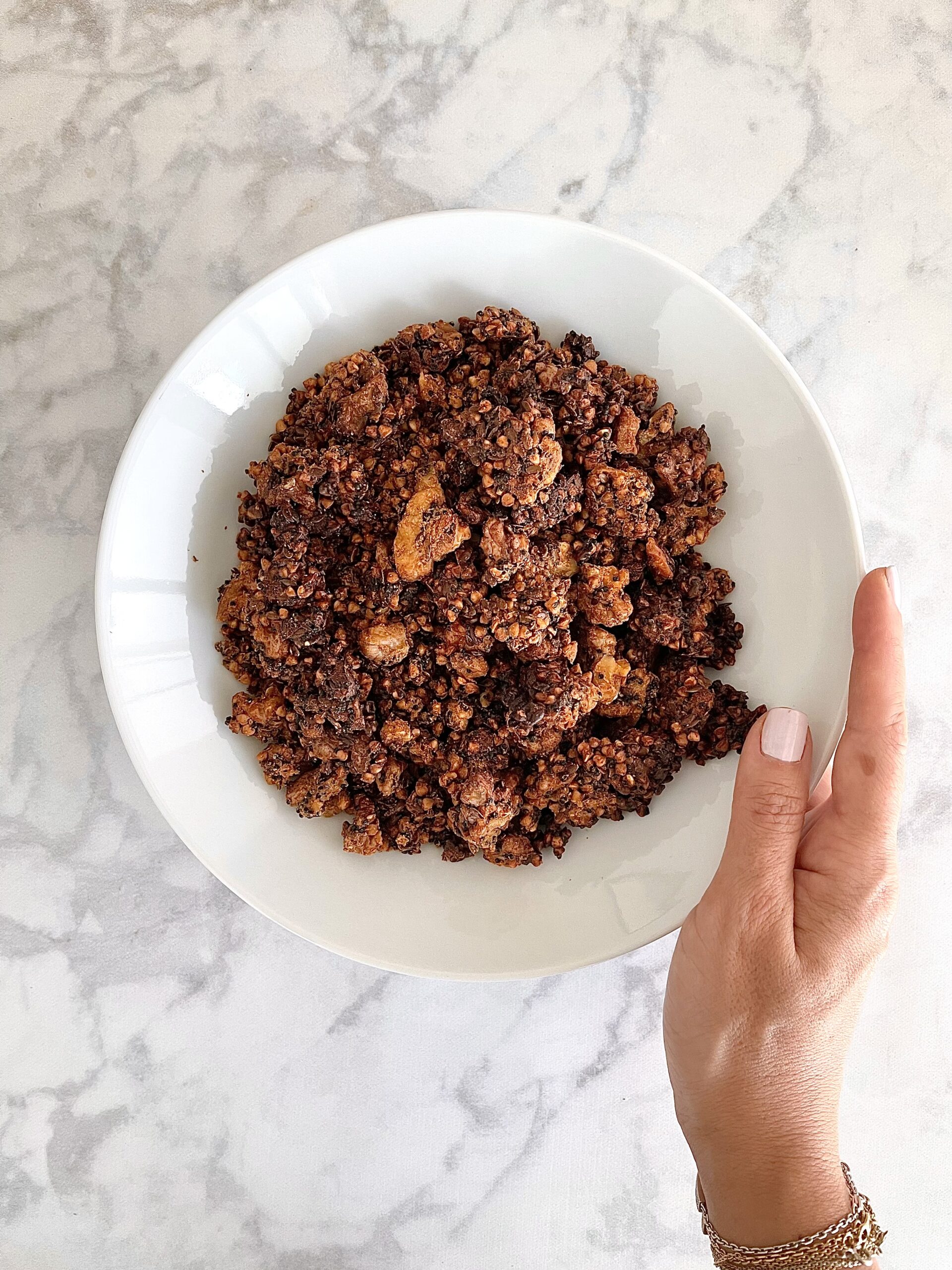 1 cup buckwheat
½ cup quinoa
1/3 cup flaxseeds
½ cup chopped walnuts
¼ cup almond butter
2 tbsp maple syrup
1 tbsp vanilla
Pinch of salt
Step by Step Instructions
Step 1
In a large mixing bowl, add the buckwheat, quinoa, flaxseeds and walnuts
Step 2
Then add the almond butter, maple syrup, vanilla and salt. Mix till everything is combined
Step 3
Flatten onto a lined baking sheet and bake in pre-heated oven for 25-35 mins on 175 celsius
Step 4
Mid-way through the cooking, mix the granola so it gets fully roasted on all sides
Step 5
Leave to cool for around 10mins before crumbling and storing in a tight container
Step 6
Enjoy over a yogurt bowl, or on top of your favourite smoothie bowl!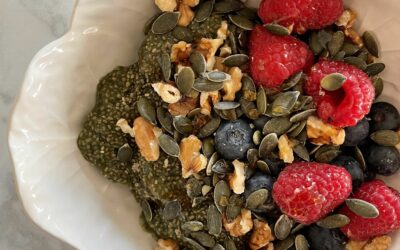 One of my favorite ways to enjoy Matcha is in my morning chia seed pudding. Matcha makes an excellent substitute for coffee on the second half of your cycle. It is less irritating to your gut, rich in antioxidants that prevent cell damage, and is known for its content...