Vanilla Buckwheat Granola
I love making my own homemade granola and getting creative with the flavors & textures. Buckwheat is one of my favorite grains- it's a wholegrain (more nutrition), fiber-rich and gluten-free.  Enjoy the smell of vanilla in your kitchen while this granola bakes!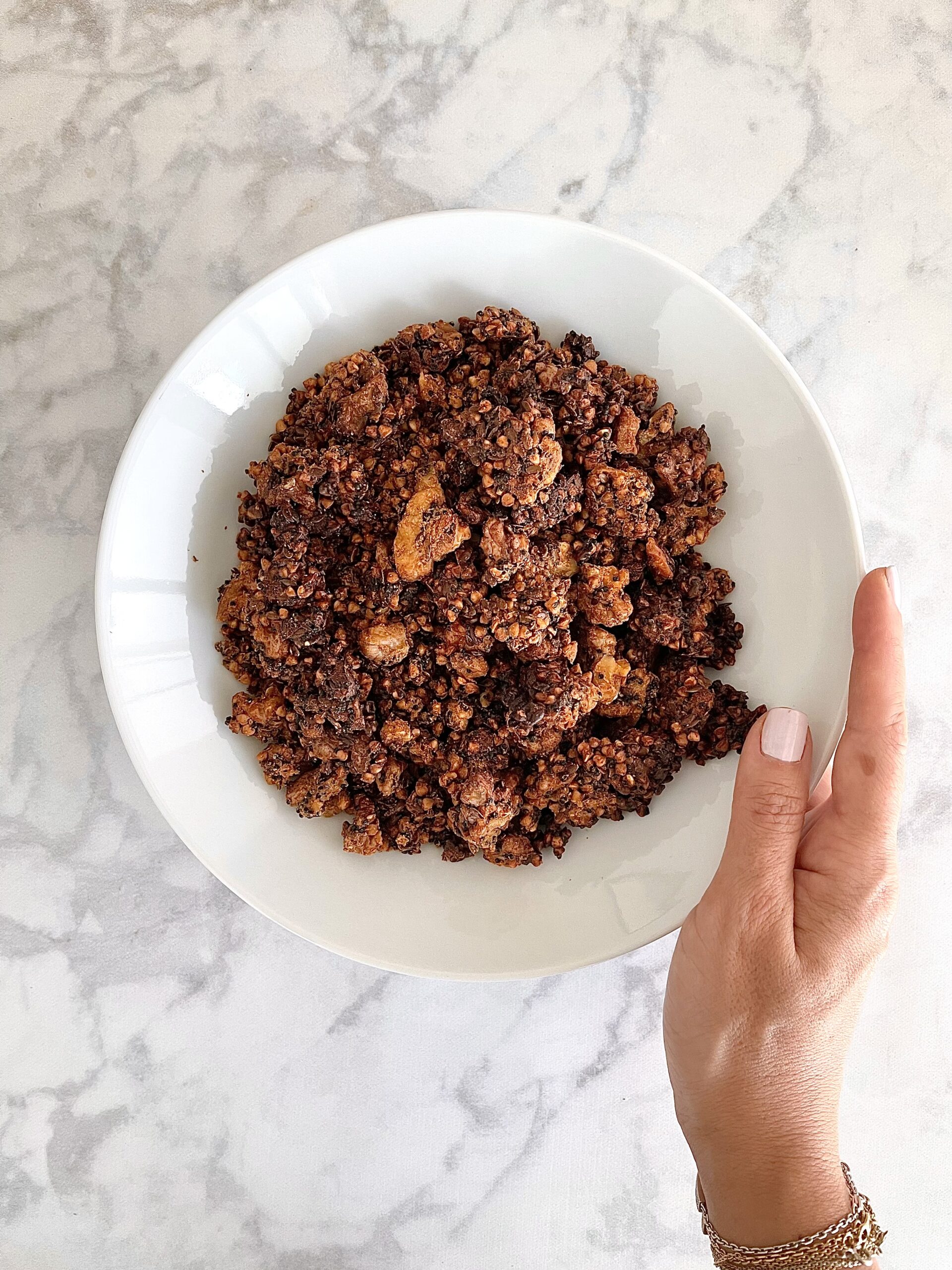 1 cup buckwheat
½ cup quinoa
1/3 cup flaxseeds
½ cup chopped walnuts
¼ cup almond butter
2 tbsp maple syrup
1 tbsp vanilla
Pinch of salt
Step by Step Instructions
Step 1
In a large mixing bowl, add the buckwheat, quinoa, flaxseeds and walnuts
Step 2
Then add the almond butter, maple syrup, vanilla and salt. Mix till everything is combined
Step 3
Flatten onto a lined baking sheet and bake in pre-heated oven for 25-35 mins on 175 celsius
Step 4
Mid-way through the cooking, mix the granola so it gets fully roasted on all sides
Step 5
Leave to cool for around 10mins before crumbling and storing in a tight container
Step 6
Enjoy over a yogurt bowl, or on top of your favourite smoothie bowl!
This is the quickest & yummiest lunch or dinner to prepare. Have it with a side of roasted or raw veggies and some sweet potato. Simple, nutritious and delicious. Ingredients: 2 tbsp soy sauce or tamari 2 tbsp olive oil 1 tsp sesame oil 1 tsp grated ginger 1...