I love one pan recipes! Less dishes after. This is a perfect veggie packed dish and it's great when you have leftover veggies (no food waste!)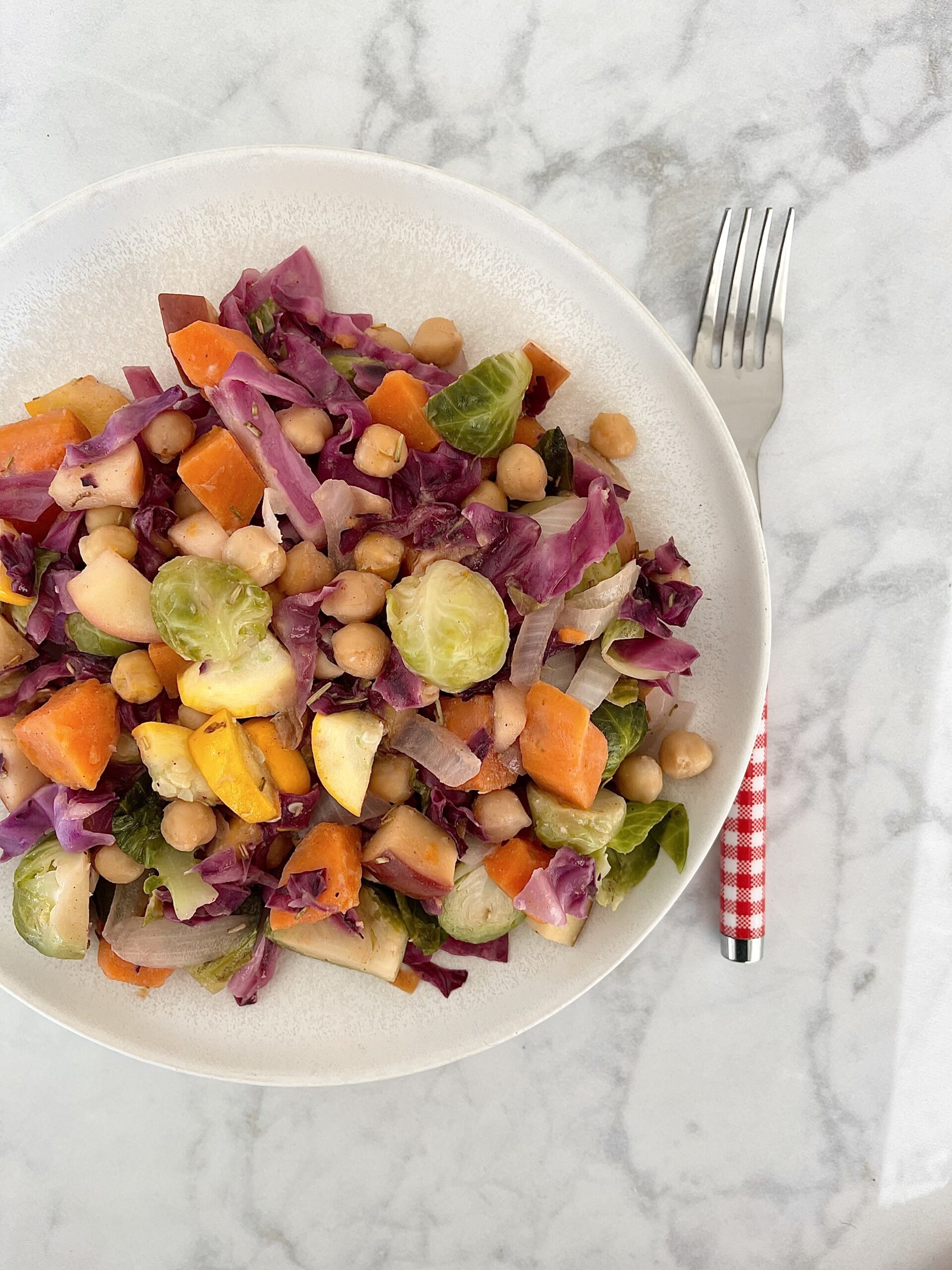 1 medium sweet potato, cubed
250g brussle sprouts, trimmed & halved
¼ cup bone broth
1 tbsp olive oil
1 small red onion, sliced
1 cup purple cabbage, shredded
1 yellow zucchini, chopped
1 apple, cubed
1 tbsp minced or dried rosemary
1 can chickpeas, rinsed & drained
Salt & pepper
For the Sauce:
¼ cup grainy Dijon mustard
3 tbsp maple syrup
1 tbsp apple cider vinegar
2 cloves garlic, minced
¼ tsp cinnamon
Pinch of nutmeg
Salt & pepper
Step by Step Instructions
Step 1
Start with dressing first: mix all ingredients together in a small bowl- whisk to combine and leave aside
Step 2
In a hot pan, add sweet potato & brussle sprouts with bone broth. Cover and let cook till fork tender. Add more broth if needed to avoid them sticking to the pan
Step 3
Remove the lid, add the olive oil, onions, zucchini, purple cabbage and apples. Mix and saute till veggies soften
Step 4
Add the chickpeas and the dressing. Mix to combine and allow to cook for 2 more minutes till chickpeas are warmed
Step 5
Season with salt & pepper and serve!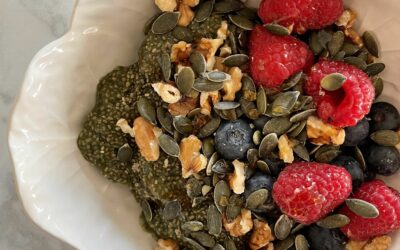 One of my favorite ways to enjoy Matcha is in my morning chia seed pudding. Matcha makes an excellent substitute for coffee on the second half of your cycle. It is less irritating to your gut, rich in antioxidants that prevent cell damage, and is known for its content...