I love one pan recipes! Less dishes after. This is a perfect veggie packed dish and it's great when you have leftover veggies (no food waste!)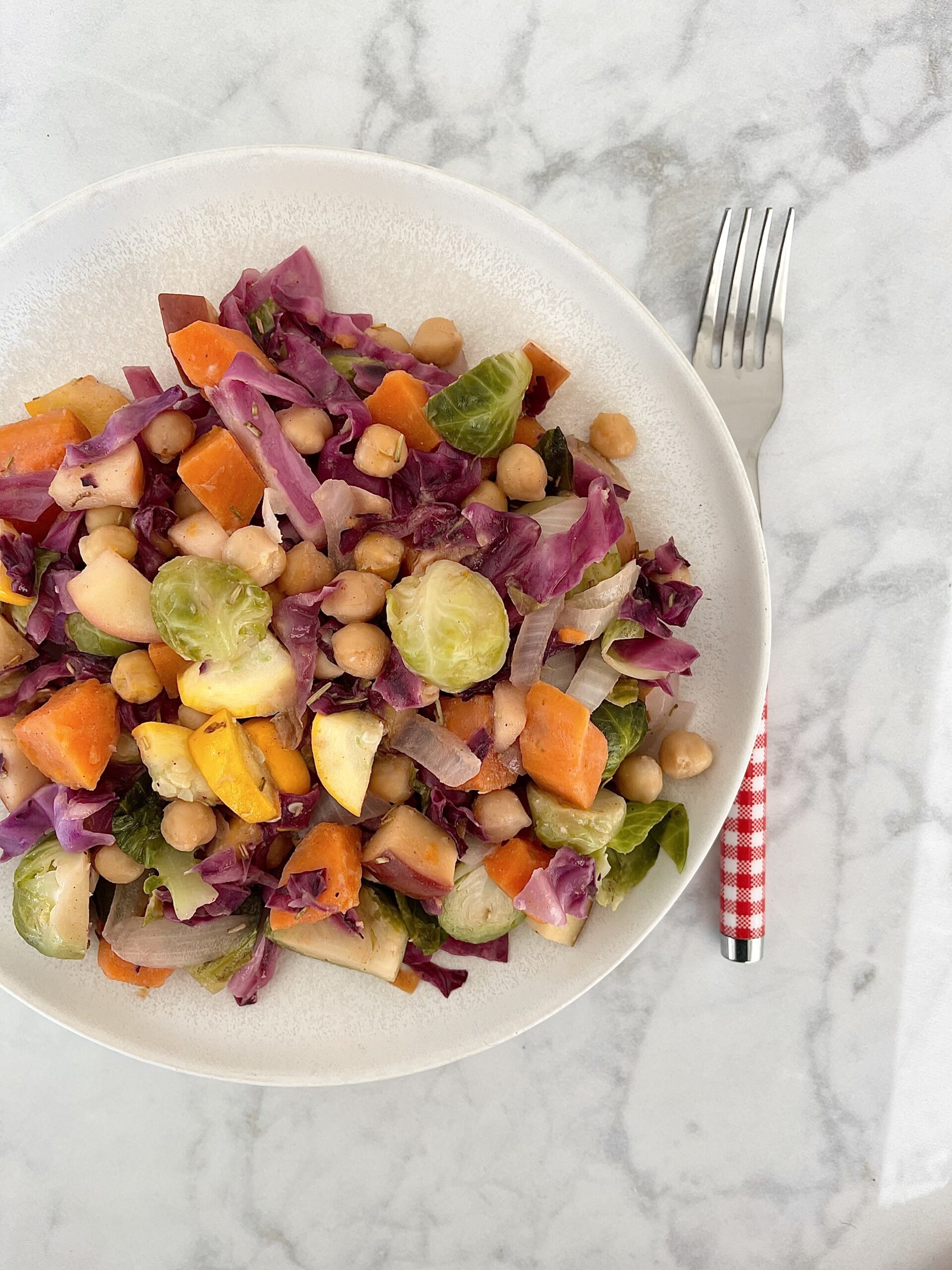 1 medium sweet potato, cubed
250g brussle sprouts, trimmed & halved
¼ cup bone broth
1 tbsp olive oil
1 small red onion, sliced
1 cup purple cabbage, shredded
1 yellow zucchini, chopped
1 apple, cubed
1 tbsp minced or dried rosemary
1 can chickpeas, rinsed & drained
Salt & pepper
For the Sauce:
¼ cup grainy Dijon mustard
3 tbsp maple syrup
1 tbsp apple cider vinegar
2 cloves garlic, minced
¼ tsp cinnamon
Pinch of nutmeg
Salt & pepper
Step by Step Instructions
Step 1
Start with dressing first: mix all ingredients together in a small bowl- whisk to combine and leave aside
Step 2
In a hot pan, add sweet potato & brussle sprouts with bone broth. Cover and let cook till fork tender. Add more broth if needed to avoid them sticking to the pan
Step 3
Remove the lid, add the olive oil, onions, zucchini, purple cabbage and apples. Mix and saute till veggies soften
Step 4
Add the chickpeas and the dressing. Mix to combine and allow to cook for 2 more minutes till chickpeas are warmed
Step 5
Season with salt & pepper and serve!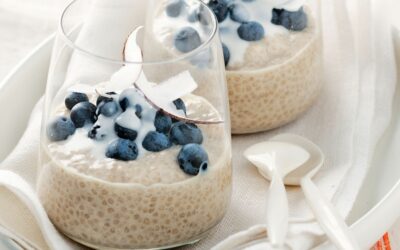 Breakfast! My favorite meal of the day & I'm on a mission to make breakfast cool, one delicious bowl at a time. Skipping meals especially breakfast will do a whole number to your overall health! It will send you off on a rollercoaster of hunger & cravings for...