For those days where only chocolate will do!
I just loved coming up with this healthier donut recipe.
So fast to whip up and requires ingredients that everyone has in the kitchen.
They are lower in carbs as I use almond flour instead of regular flour.
Refined sugar free, dairy free, gluten-free and hit that chocolate spot right on the head!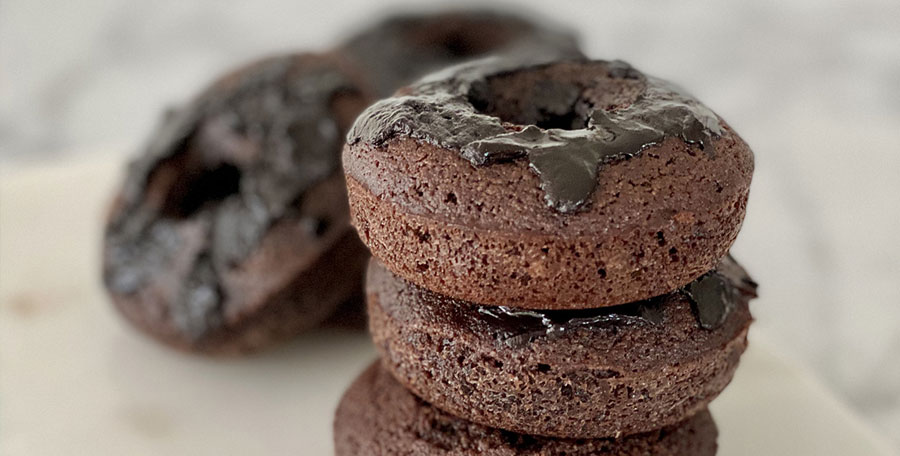 2 eggs
1/4 cup & 2 tablespoons refined coconut oil (melted & cooled)
1 tsp vanilla extract
1/4 cup honey
3/4 cup almond flour
1/4 cup unsweetened cocoa powder
1/2 tsp  sea salt
1 tsp baking powder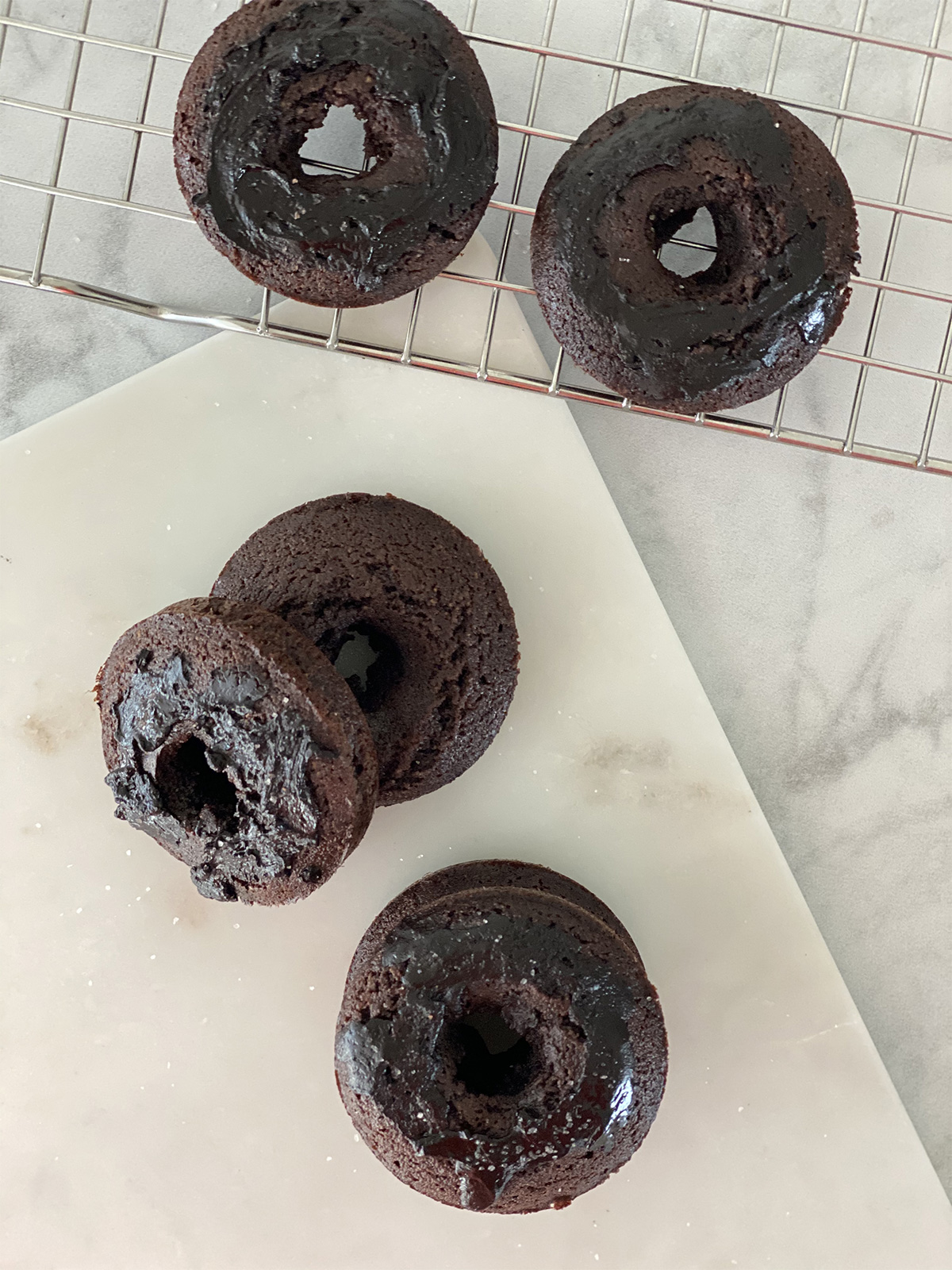 Step by Step Instructions
Step 1
Preheat oven to 180 degrees celsius
Step 2
Whisk together the eggs, coconut oil, vanilla and honey, then add the almond flour, cocoa, sea salt & baking powder
Step 3
Mix until everything is combined
Step 4
Pour the batter into a plastic baggie and cut off one corner. This will help to easily pour the batter into the donut pan
Step 5
Squeeze the batter into the pan and bake for 10 mins
Step 6
Leave the donuts in the pan for couple minutes before transferring onto a rack to cool.
Step 7
You can add a glaze made with one part honey and one part cocoa powder & sprinkle some salt on top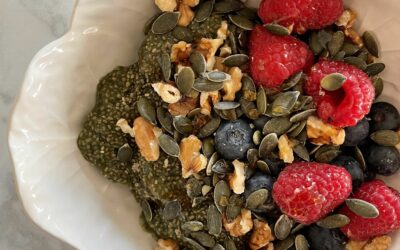 One of my favorite ways to enjoy Matcha is in my morning chia seed pudding. Matcha makes an excellent substitute for coffee on the second half of your cycle. It is less irritating to your gut, rich in antioxidants that prevent cell damage, and is known for its content...