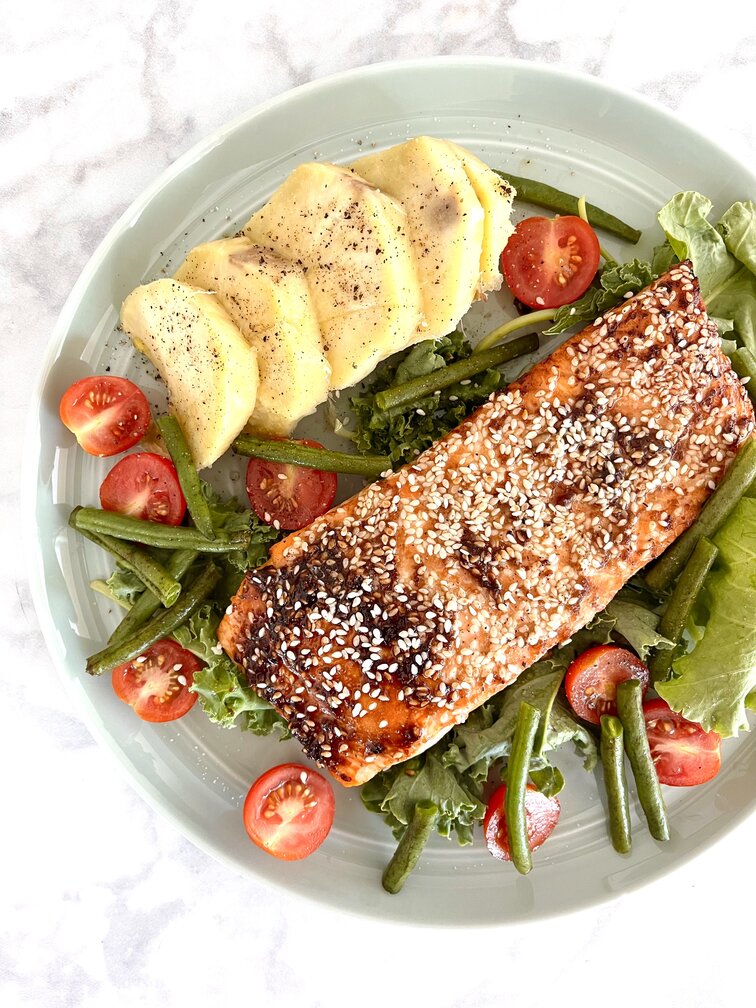 This is the quickest & yummiest lunch or dinner to prepare. Have it with a side of roasted or raw veggies and some sweet potato. Simple, nutritious and delicious.
2 tbsp soy sauce or tamari
2 tbsp olive oil
1 tsp sesame oil
1 tsp grated ginger
1 tsp grated garlic
1 tsp sesame seeds
1 piece of wild salmon (200-250g)
Step by Step Instructions
Step 1
In a small bowl, mix all the ingredients of the seedy sauce together
Step 2
Place salmon in a pyrex or on a lined baking sheet, pour sauce over salmon (Save some for after the cooking )
Step 3
Cook salmon in oven for 15 mins at 200 celsius
Step 4
Drizzle extra sauce on top and serve with your favorite fresh salad, over quinoa or with a side of cooked veggies and sweet potato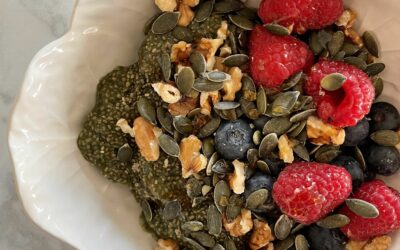 One of my favorite ways to enjoy Matcha is in my morning chia seed pudding. Matcha makes an excellent substitute for coffee on the second half of your cycle. It is less irritating to your gut, rich in antioxidants that prevent cell damage, and is known for its content...
There are no reviews yet. Be the first one to write one.