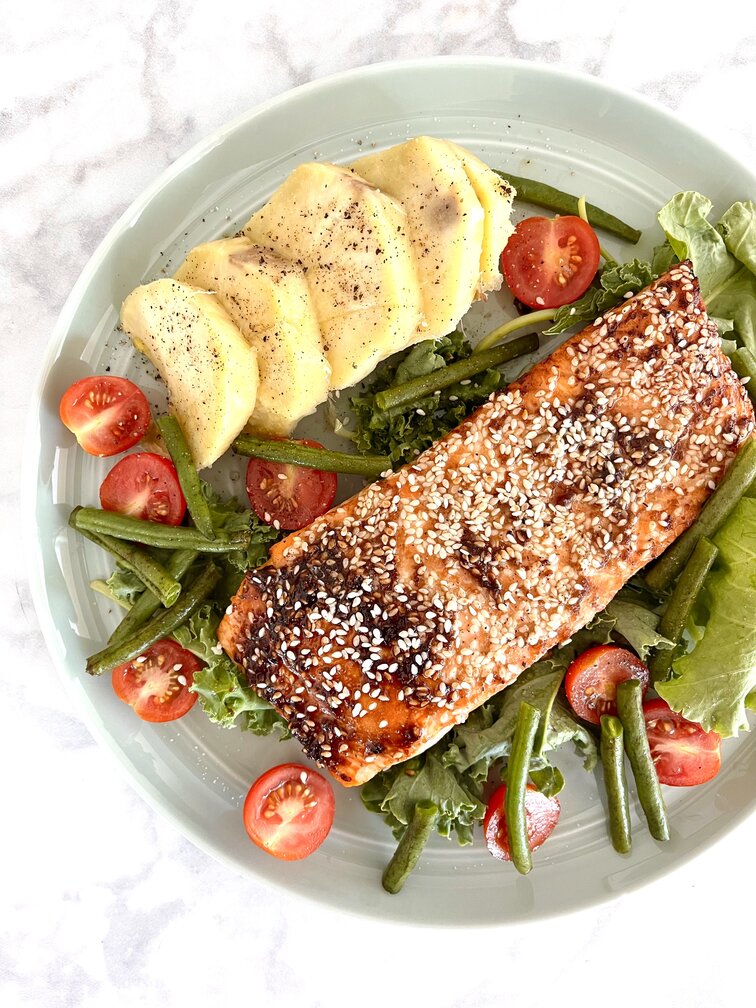 This is the quickest & yummiest lunch or dinner to prepare. Have it with a side of roasted or raw veggies and some sweet potato. Simple, nutritious and delicious.
2 tbsp soy sauce or tamari
2 tbsp olive oil
1 tsp sesame oil
1 tsp grated ginger
1 tsp grated garlic
1 tsp sesame seeds
1 piece of wild salmon (200-250g)
Step by Step Instructions
Step 1
In a small bowl, mix all the ingredients of the seedy sauce together
Step 2
Place salmon in a pyrex or on a lined baking sheet, pour sauce over salmon (Save some for after the cooking )
Step 3
Cook salmon in oven for 15 mins at 200 celsius
Step 4
Drizzle extra sauce on top and serve with your favorite fresh salad, over quinoa or with a side of cooked veggies and sweet potato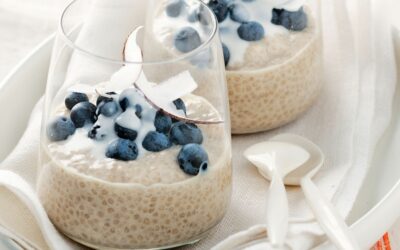 Breakfast! My favorite meal of the day & I'm on a mission to make breakfast cool, one delicious bowl at a time. Skipping meals especially breakfast will do a whole number to your overall health! It will send you off on a rollercoaster of hunger & cravings for...
There are no reviews yet. Be the first one to write one.