Supercharged Matcha Chia seed pudding
One of my favorite ways to enjoy Matcha is in my morning chia seed pudding. Matcha makes an excellent substitute for coffee on the second half of your cycle. It is less irritating to your gut, rich in antioxidants that prevent cell damage, and is known for its content of L-theanine, which alters effects of caffeine, promoting alertness while helping to avoid the energy crash.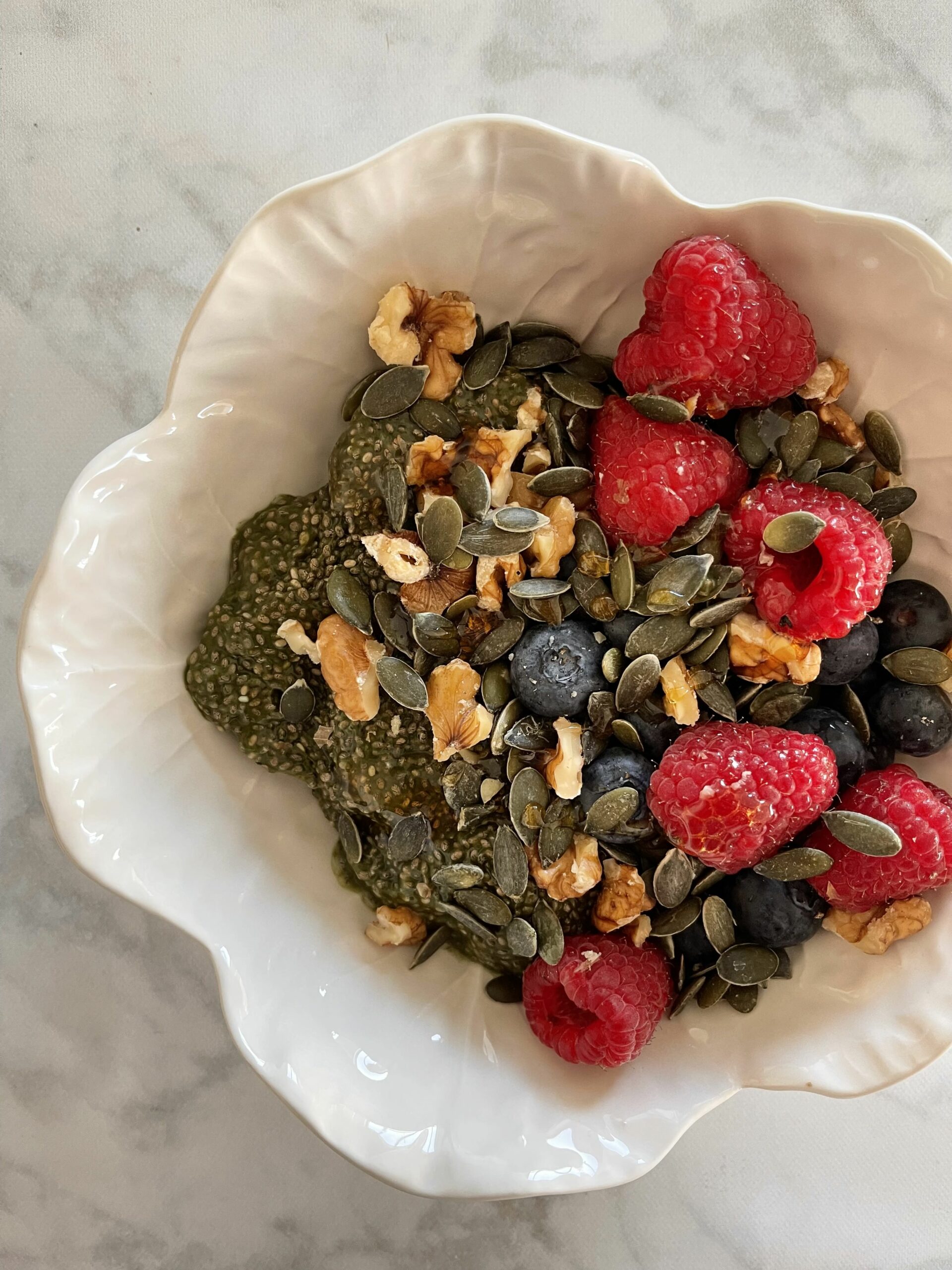 3 tbsp  Chia seeds
1/2 cup hot water or nut milk
1/4 tsp cinnamon
1 scoop wild marine collagen
1/2 tsp vanilla extract
1/2 tsp Matcha powder
In a bowl, combine the water or milk and collagen and froth (fewer clumps) then add remaining ingredients. Stir well and let sit for 30 mins.
Add toppings like 2 tbsp hemp seeds, crushed walnuts, 1 cup of berries and a drizzle of honey. Enjoy!
A sweet breakfast fix without all the sugar- AND it's high in protein & fiber to keep you blood sugar balanced and help you stay satiated and energized. If you love a raspberry & chocolate combo this is for you! You can prep it the night before & keep it...